Precautions For Operating U-Shaped Steel Arch Support
Time: 2023-01-16 View:62 Table: Steel Arch Support Tunnel Roof Support Underground Roof Support
Precautions For Operating U-Shaped Steel Arch Support
Compared with other rigid brackets, the U-shaped steel arch support has a shrinkable and stable and reliable bearing capacity, adapts to the load and deformation of the soft surrounding rock, has a high section utilization rate, is convenient to support and repairs, and has a high recovery and reuse rate of the tunnel roof support, and reduces The use of pit wood has obvious environmental benefits.
1. Check or replace the hydraulic components, and proceed with stopping the pump or closing the shut-off valve, and release the residual pressure in advance.
2. When the U-shaped tunnel roof support operator is working in the Liuzi Road, the conveyor shall be locked after a power failure and contact the console driver.
3. When repairing the hydraulic system of the underground roof support, the newly replaced hose should be thoroughly flushed before connecting to ensure that there is no iron filings and other dirt in the newly replaced hydraulic hose to ensure the cleanliness of the hydraulic system, otherwise it will cause serious damage to the system.
4. Strictly check to ensure that there is no leakage at the hose interface of the hydraulic system, no damage to the outside of the hose, skinning, blistering, etc., and it should be replaced immediately if this happens.
5. When repairing and replacing hydraulic hoses, there are hoses of different models, specifications and pressures in the hydraulic system. Therefore, use hoses of the same type, specifications and pressure, or hoses of the same type and specifications higher than the pressure, instead. And do not miss or install damaged O-rings and retaining rings.
6. Only use the correct U-shaped card to fix the pipe joints and insert them firmly. Never use nails, iron wires or other objects to fix them.
7. Take measures to prevent roof falling or flaking before working next to or above the coal baffle of the conveyor.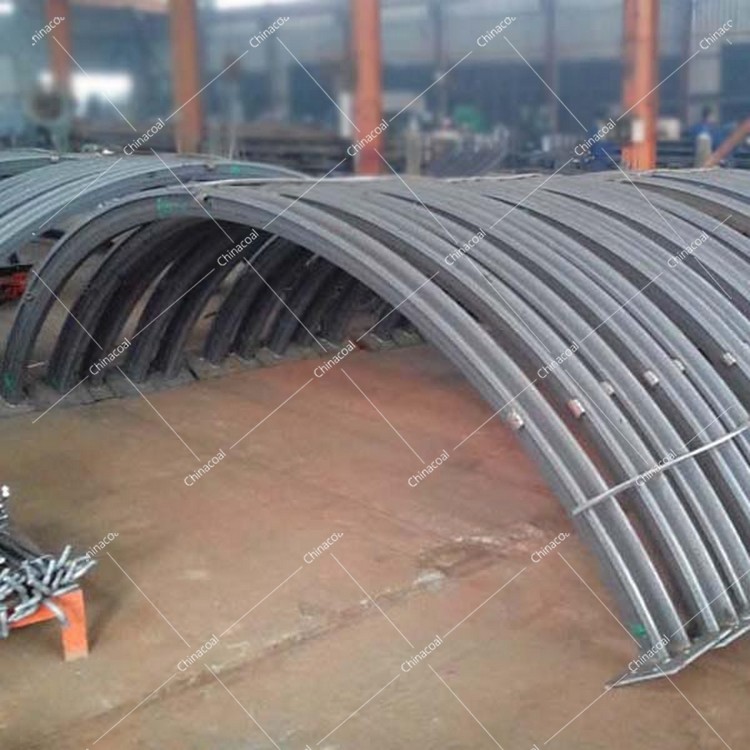 8. When repairing the hydraulic system pipeline, the hydraulic hose should be bundled and straightened out, and it can be moved freely, and the hydraulic hose should not be squeezed or excessively stretched.
9. Damaged hydraulic hoses and hydraulic components should be replaced by full-time personnel immediately. Before replacement work, relieve the pressure in the hydraulic system and replacement components.
10. When repairing and replacing the hydraulic pipeline and its components between the control valve and the column and some hydraulic cylinders under pressure (such as the front beam jack, the guard jack, etc.), the pressure should be relieved first.
11. Keep the moving space of the bottom plate and the top plate clean, so as not to hinder the work of the moving device and the smooth moving of the conveyor.