How To Assemble U-Shaped Tunnel Steel Arch Support
Time: 2023-03-21 View:102 Table: Steel Arch Support Support Arch Tunnel Roof Support
How To Assemble U-Shaped Tunnel Steel Arch Support
The assembly of the four-section U-shaped steel arch support must first combine the beams, and then use the front beam frame to do the support arch. After completion, dig the column sockets on the two sides, the lower legs, and the leg column root beams. Locked, the front and rear frames are connected by tie rods. In this process, the waistline, centerline, and interface line of the roadway should be clearly marked to facilitate the construction according to the line.
When assembling the U-shaped tunnel roof support, pay attention to:
(1). The tunnel roof support work platform must be built at the construction site. The standing legs of the platform must be on a hard bottom and set firmly. A large plate with a thickness of 50mm is placed on the platform beam and connected with nails. The platform must be erected firmly and reliably.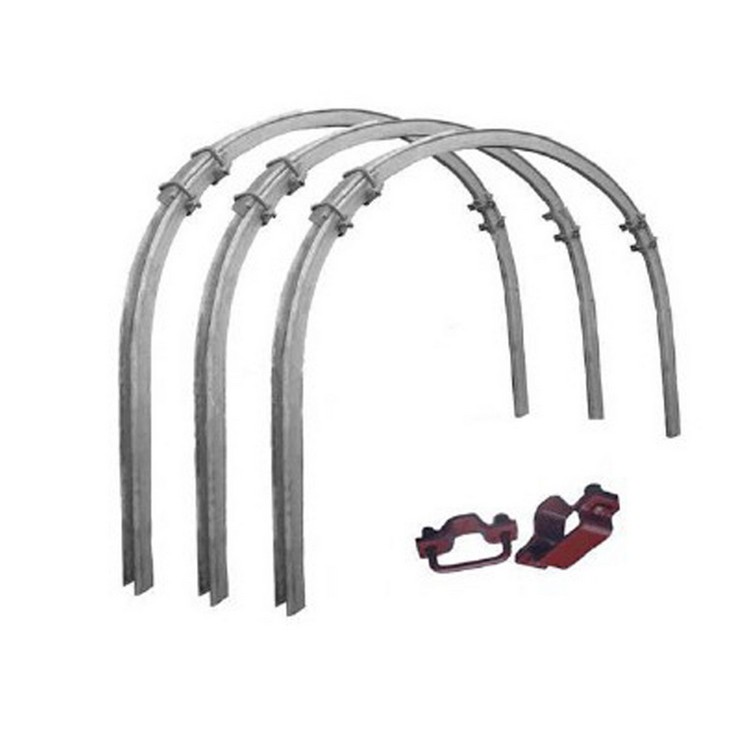 (2). Plant the legs first and hold them firmly, and tighten each section of the U-shaped support arch from the two gangs in turn, and tighten the fastening screws. The steel shed of the support arch section needs to be lifted by 4 people. After it is fixed, a special person will send a signal, and the lifter can remove the steel shed from the shoulders.
The steel support arch must be tied firmly before being transported from the ground to the steel arch support work site to ensure safety during transport. It is strictly forbidden to lose the steel shed during transportation, and prevent the steel shed from sliding and hurting people. When loading the vehicle, it must be lifted and handled gently to prevent accidents of touching hands and feet.